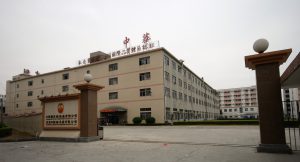 Chung Wah Steel Furniture Factory Company Limited was established in 1968 and has been consistently offering quality products to its customers. The economic development and technology advancement of the world in the past decades have bolstered the demand for quality office furniture. To cope with the market's needs, our company is constantly seeking improvement and innovations. Currently the company possesses 30,000 square metres of manufacturing capacity and employs more than 200 technical and skilled workers.
The objective of Chung Wah is to satisfy its customers with the best quality products. Hence, the company is incessantly investing into different type of new and advanced machinery to enhance the quality of its products. Chung Wah also provides tailor-made services to ensure the company's office furniture can perfectly harmonize and integrate with the customer's office environment and design. To blend in with the contemporary office environment, Chung Wah had developed a novel office furniture system under the brand name ESSEN.
Essen stands for exquisiteness and ingenuity. It integrates the company's many years of experience in the design and production of office furniture with the latest technology and advanced machinery. And since 1999 Chung Wah has been accredited with BSI ISO9001 certification.
The growth and success of Chung Wah relies on the continuous support of the many companies, organizations and partners in Hong Kong, China and around the World. The company is committed to provide its customers with the best quality products and services.
Accreditations
We have achieved the following certifications for Quality Assurance ISO-9001:2008, Occupational Heath and Safety BS OSHAS 18001:2007 and Environmental Management System ISO-14001:2004.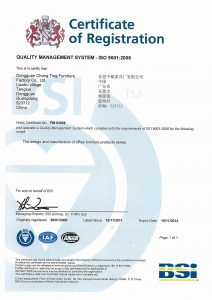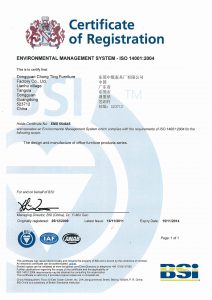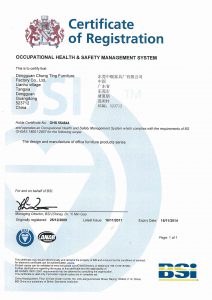 Our Company Video